User guide¶
This section presents some videos illustrating the main features and functionalities of MeCoSim. We hope they can be useful for users. Following you can find the list of available videos.
In addition, the following documents provide the goal, a small user manual and a guide to define MeCoSim custom apps.
Quick start¶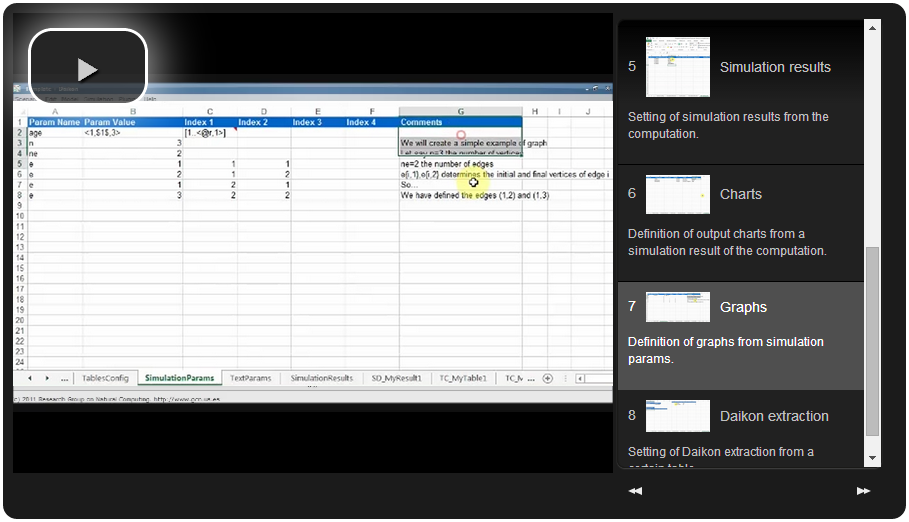 Working with models and simulations¶
If your are especially interested in some feature you would like to see in action, please let us (lvalencia@us.es).